How to Load the Divi Theme
Loading the Divi Theme is not difficult. This tutorial takes you step by step.
How to Use Before/After Image Module
Show your before and after shots using this module. Quick set-up.
How to Insert Social Media Icons
Get more social media follows by adding social media icons to your pages, f. ex. to your footers.
How to Create Dynamic Dates
Dynamic dates are good to keep your copyright updated. This gives people more confidence that you are keeping your info current.
These modules and layouts are created with Divilife.
Divi Life (by Tim Strifler) produces high quality Child Themes, Plugins/Extensions, and Tutorials for the Divi WordPress Theme by Elegant Themes.
Learn more here. Visit Divilife
To use these layouts you will need the Divi Builder, or Divi Theme.
You can get it herel Elegantthemes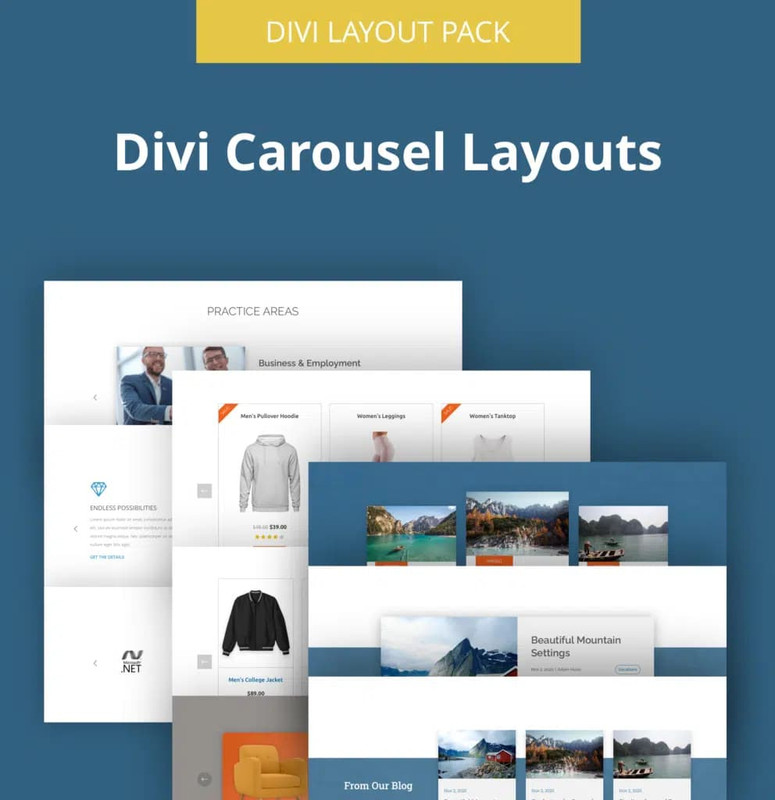 Divilife Carousels
Divi Carousel Layouts is a layout pack that includes 19 gorgeous carousel layouts that can be imported into your Divi website. These carousel layouts are extremely lightweight and will not slow down your website! All the code to power the carousel is isolated to just the page you place the carousel on, making this a performance focused carousel for Divi!. Go To Divilife